Need Roofing or Siding Replacement in
Carroll, OH?
Experience You Can Trust.
Done Right On Time.
Get a
FREE

Estimate for your Carroll home
The Highest Standards of Excellence, Quality and Knowledge in the Industry
All Under One Roof
Our residential, commericial and specialty roofing systems combines high-performance components — underlayments, shingles, accessories and ventilation. Together, a Bo Lacey-installed roof provides a complete roofing solution. Quality materials are installed by certified technicians and backed with warranty protection.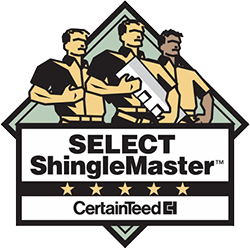 SELECT ShingleMaster™ is the top level CertainTeed roofing and represents the highest standards of excellence, quality and knowledge in the shingle roofing industry. As SELECT ShingleMasters, we can offer you the highest extended warranty coverage when an Integrity Roof System is installed.
Beautiful, Durable, Maintenance-Free Siding
Whether you're building a new home or remodeling an existing one, including vinyl siding is the exterior of choice. You may be surprised what you can achieve using siding, architectural trim and accessories. Vinyl siding helps create your distinctive style and unique character with undeniable attraction and lasting value.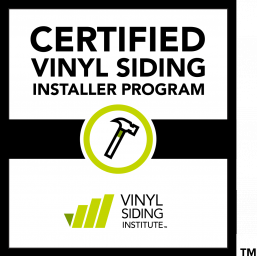 Bo Lacey only employs tradesmen certified through the Vinyl Siding Institute. Our team is trained to do the best job possible. We are always striving for top quality installation of top quality products while using the latest technology — this gives our customers a peace of mind that they are getting one of the best.
FREE, No-Obligation Estimates
Locally Owned and Operated
Better Business Bureau A+ Rating
Licensed, Bonded and Insured
Peace-of-Mind Warranty Protection
Highly Trained Tradesmen
Proudly serving the Carroll, Ohio area since 1984
At Bo Lacey Construction our mission is to provide exceptional service to each and every customer we have contact with. We accomplish this by treating customers how we would want to be treated and utilizing the latest technologies mixed with old fashion hard work. Bo Lacey Construction is a leader in providing value-added construction services to our customers by creating a successful partnership with them throughout the construction process. Our promise is to establish lasting relationships with our customers by exceeding their expectations and gaining their trust through exceptional performance by every member of the construction team.
Daniel Montgomery
July 8, 2021.
Siding replacement. Top notch experience on all fronts. Sales, installers, and materials delivery were above my expectations.
Rita Wallace
July 6, 2021.
The Bo Lacey team installed new gutters, downspouts and shake siding to my cape cod style house. Kevin laid out the plan, helping make decisions about colors and style. The team came and did the install, Eric inspected after the job was done. I was especially impressed that Eric found some things that he didn't like and I hadnt noticed. He sent the team back to fix those things. Final inspection passed Eric's scrutiny as well as mine. Great job. They have a great reputation, so you might have to wait a bit, but well worth it.
Richard Thorpe
June 18, 2021.
Outstanding - professional - friendly - and thorough!!! Highly recommend this roofing team - best experience I have ever had with a new roof — all staff and crew members are top notch.
Amber Steffel
June 14, 2021.
I love my new roof and gutters . Excellent work everything from start to finish went smooth . I had a very high slate roof and they did a amazing job removing the slate and putting the new shingle roof on 🙂🙂😃
joe sizemore
June 12, 2021.
Needed my roof replaced , additional soffit vents installed , gables wrapped with aluminum , and gutter repairs. The entire experience with Bo Lacey Construction was a positive one. They were prompt , kept me informed , and did quality , professional work. The job was done in a timely manner and once finished , the cleanup was so thorough you couldn't tell they had been there. The goal of everyone at Bo Lacey Construction was customer satisfaction from the time of my first call to the completion of the project . I am very satisfied and would highly recommend them.
Carolyn Noser
June 10, 2021.
Having this company Bo Lacey replace roofing and spouting and skylights has been an exceptional experience. The end product is just what I hoped for. The respect for deck, flower beds and neighbors property exceeded expectations. They are very worthy of consideration for replacement and upgrading.
Mark Winklmann
June 8, 2021.
Excellent work by Bo Lacey construction.
Melanie Shultz
May 26, 2021.
I worked primarily with Kevin and Amy. Both Kevin and Amy were very professional, courteous, and accommodating to me as the customer and did a fantastic job! Mr. Parks and Joe were the crew members who replaced our siding and they were very efficient and fast! We also had gutter guard installed so we are excited to no longer have black gross gutters and overhangs. Thanks for making this experience a very positive one!